Portugal's President said on Tuesday that his country owes an apology for colonialism, but above all must fully assume responsibility for the exploitation and slavery it involved.
"It's not just apologising for what we have done, as this is sometimes the easiest thing to do," said President Marcelo Rebelo de Sousa. "It's about taking responsibility in the future for what was done in the past, good and bad."
Rebelo de Sousa made the remarks during a meeting with Brazil's president, Luiz Inácio Lula da Silva, and shortly before a parliamentary session to commemorate the 25 April anniversary of the Carnation Revolution, which ended the country's dictatorship.
It is the first time a southern European leader has suggested issuing a national apology for colonialism.
From the 15th to 19th century, 6 million Africans were kidnapped, transported by Portuguese vessels and sold into slavery, primarily in Brazil.
"This is also useful for us to look back at Brazil. But also regarding all colonisation and decolonisation so that we can take full responsibility for what we did," he added.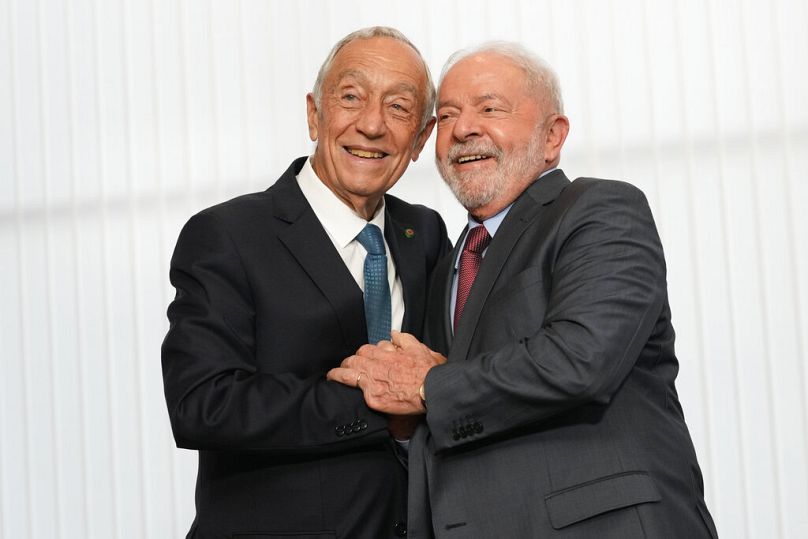 According to Portugal's President, the colonisation of Brazil also had "positives", such as "the language, the culture, the unity of the Brazilian territory".
On the "bad" side, he referred to "the exploitation of native people, slavery and the sacrifice of the interests of Brazil and Brazilians".
Brazil gained independence from Portugal in 1822.
It's the Brazilian president's first trip to Europe since he returned to power at the beginning of the year.
Lula da Silva, who has already visited five other countries, including the United States and China, wants to restore Brazil's presence on the international stage after the isolationism of his predecessor, Jair Bolsonaro, who advocated greater protectionism.
The Brazilian government has argued that Portugal and Spain are priorities for Brazil, both because of their membership in the Ibero-American community and 'the role they play in the framework of the European Union'.