A month before his coronation, King Charles III has expressed his support for research into the British monarchy's role in slavery, a first in the United Kingdom.
"This is a matter that His Majesty takes very seriously," a Buckingham Palace spokesperson said.
The statement comes after an article in The Guardian newspaper revealed a document showing that in 1689 the deputy governor of the slave-trading Royal African Company transferred £1,000 of shares in the business to King William III.
The newspaper reported on the document as part of a series of stories on royal wealth and finances, as well as the monarchy's connection to the transatlantic slave trade.
Charles said he's trying to deepen his understanding of "slavery's enduring impact" that runs deep in the Commonwealth, an international grouping of countries made up mostly of former British colonies.
Historic Royal Palaces, which manages some of the UK's royal castles, "is a partner in this independent research project," led by a historian from the University of Manchester. And "the Royal Household is supporting this research through access to the Royal Collection and the Royal Archives," the Palace said.
Growing criticism of the Royal Family
In recent years, there has been growing criticism in the United Kingdom and its former colonies over the monarchy's involvement in the country's imperialist, slave-owning and colonialist past.
Last year, a tour of the Caribbean by Prince William and his wife Kate sparked controversy because of photos that seemed reminiscent of the UK's imperial past, such as a photo of them shaking hands with children through a fence.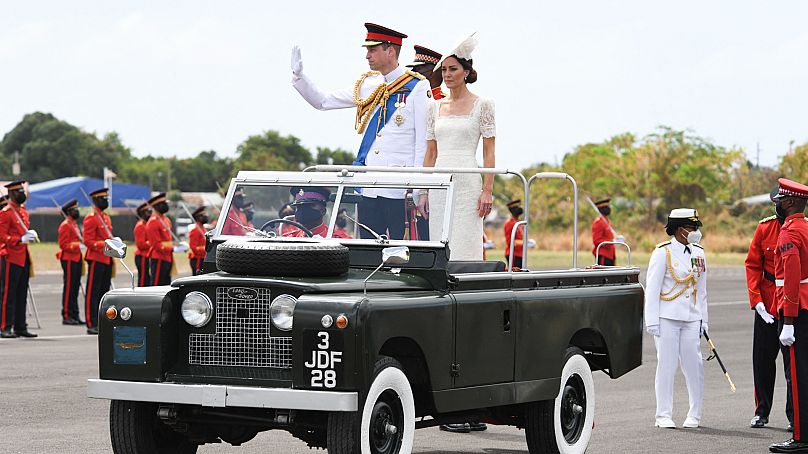 The Royal Family is also facing accusations of racism, sparked in part by an Oprah Winfrey interview with Prince Harry and his wife Meghan, a mixed-race American. In the CBS interview, Meghan said that she faced racist attitudes from the palace.
Since taking office, Charles has initiated a shift in the way the Royal Family publicly addresses this part of the country's history.
In November, he said that his country shouldn't hide its role in the slave trade.
Last year, prior to his accession to the throne, he told a summit of Commonwealth leaders that "we must acknowledge the wrongs that have shaped our past," adding that he continues to "deepen [his] own understanding of the lasting impact of slavery.
"This process has continued with vigour and determination since Her Majesty's accession to the throne," the Palace said.