Ethiopian and Rastafari communities are hosting the event on the 69th anniversary of Haile Selassie receiving the Freedom of the City of Bath.
The Ethiopian emperor lived in exile at Fairfield House in Bath from 1936 to 1941 after Italy invaded Ethiopia.
"We are looking forward to raising awareness of the emperor's relationship with Bath," said organiser Ras Benji.
"It's very significant for us that we are celebrating there," he added.
The African emperor arrived in Bath as a refugee following the Italian occupation of his homeland led by Mussolini.
When he left England, he donated Fairfield House to the city of Bath for use as a home for the elderly.
The event on Saturday will include talks, poetry workshops, Ethiopian and Rastafari DJ's, food, and games.
"We want to show off our culture and show that the legacy the emperor left behind in Bath is still alive," Mr Benji said.
"We want to celebrate Bath's connection to Ethiopia," he added.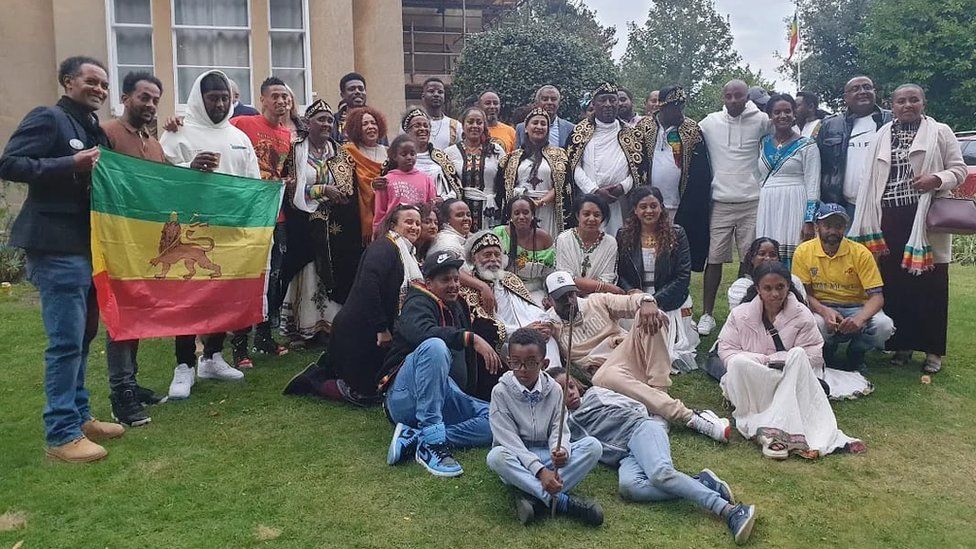 Councillor Dave Wood, deputy council leader, said: "Black History Month is a national celebration which presents a further opportunity to celebrate, reflect, and learn from black history in our area.
"However, our commitment to race equality cannot be limited to one specific month of the year and so it is important that we continue to work closely with our partners to deliver our commitments to race equality across all our communities."
The event will take place at the National Trust Assembly Rooms and is open to all.